Scotland will ditch most remaining pandemic restrictions on Aug. 9, First Minister Nicola Sturgeon has announced.
Sturgeon told a special session of the Scottish parliament on Aug. 3 that all nightclubs will be allowed to re-open and full capacity crowds allowed to return to sports and concert venues.
Social distancing rules will end, but mask mandates for shops and public transport—which have been now lifted over the border in England—will remain in place.
Sturgeon said that her government is still considering the use of vaccine passports or COVID status certification for access to some events.
She said that an app is being developed to this end.
The First Minister said, "I can assure Parliament that we do not underestimate the ethical, equity, and human rights issues associated with COVID-status certification and will keep members updated and consulted on our thinking on this issue."
Similar proposals by the UK government—which decides on rules in England—have met with backlash from many Conservative backbenchers and human rights organisations.
As in neighbouring England, face coverings in shops and transport in Scotland have been mandated to try to curb the spread of the CCP (Chinese Communist Party) virus.
"We will keep this under review, but my expectation is that face coverings are likely to be mandated in law for some time to come," Sturgeon told lawmakers.
Children over the age of 12 will continue to have to wear face coverings when they return to school, and continue with social distancing.
Homeworking will also still be advised by the Scottish Government.
Sturgeon said, "I know most businesses are not planning a wholesale return to the office, while recognising that a return for some staff will be beneficial to them and their employers. It is vital that this gradual approach continues."
The requirement to self-isolate after close contact with a COVID-positive person will be dropped in Scotland if a negative test result is received.
The announcement comes two weeks after England dropped most of its remaining pandemic restrictions, with government trusting to high levels of vaccination and the percentage of people with antibodies to the virus despite the prevalence of the Delta variant.
Predictions from some scientists of a surge in cases and ensuing hospitalisations have so far failed to materialise, with some experts confounded by emerging trends in infection rates which have appeared to fall.
Official data released by NHS England now suggests that hospital admissions may also have peaked, despite the lifting of restrictions.
A total of 593 admissions of patients with coronavirus were recorded on July 31, NHS England said.
This is down 19 percent on the previous week, and is the lowest daily number since July 16.
The seven-day average for admissions has also started to decrease, falling four days in a row from 793 on July 27 to 744 on July 31.
The figures are the first sign the recent drop in new cases of COVID-19 could be having an impact on hospital numbers.
PA contributed to this report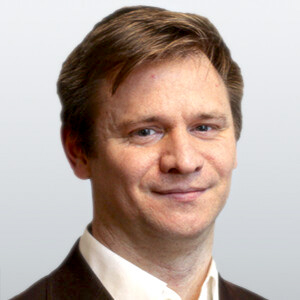 Simon Veazey
Freelance Reporter
Simon Veazey is a UK-based journalist who has reported for The Epoch Times since 2006 on various beats, from in-depth coverage of British and European politics to web-based writing on breaking news.