The Queensland government has declared a snap three-day COVID-19 lockdown in the Cairns and Yarrabah local government areas from 4 p.m. on Sunday.
This comes after a taxi driver tested positive for the CCP (Chinese Communist Party) virus, commonly known as the novel coronavirus.
State health authorities told reporters they are investigating the source of the infection and don't yet know if it is the highly contagious Delta strain but are responding as if it is.
The taxi driver was potentially infectious and active in the community since July 29, which Queensland Chief Health Officer Dr. Jeannette Young described as a "significant amount of exposure"—enough to warrant the snap lockdown.
His first "significant symptoms" appeared on July 31 and then the man became "sicker and sicker," Young said, adding that he was "most infectious" in the two days prior. His household contacts have also reported feeling unwell, adding to the authorities concerns.
The Epoch Times understands that the taxi driver was conveying between 20-30 passengers per day during this period.
Contact tracers are currently determining a list of exposure sites. Young told reporters that according to the information they currently have, the Brother's Leagues Club is among the venues the driver visited while infectious.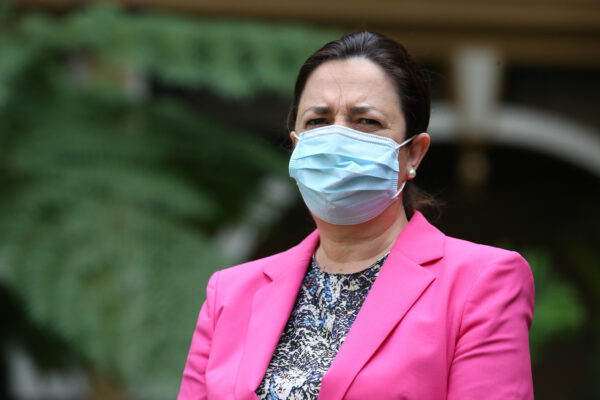 Queensland Premier Annastacia Palaszczuk said shortly after the lockdown for the far north was announced, "Going hard and fast with a lockdown in South East Queensland has allowed us to get on top of the virus."
"We need this in Cairns and Yarrabah so we can get on top of it there too," she said.
"As always, we know this will have an impact on families and businesses, but we need to act quickly to give us and the Cairns and Yarrabah communities the best chance possible to make this lockdown as short as possible."
Queensland Health Minister Yvette D'Ath said that people in Cairns and Yarrabah must adhere to the emergency lockdown requirements and wear masks. "Masks are one of the many tools we have to help limit the spread of the virus," she said.
Meanwhile, Young said that Queensland Health would continue contact tracing efforts, and that community testing would be vital to containing any potential spread of the virus.
"We'll be ramping up testing capacity and even you have the mildest of symptoms, it's important to get tested," she said.
Young also urged people to continue practising good hand hygiene and social distancing, and encouraged residents to check the Queensland Health website for updates on possible exposure sites.
"If you are out and about today, please start making your way home as soon as possible," she added.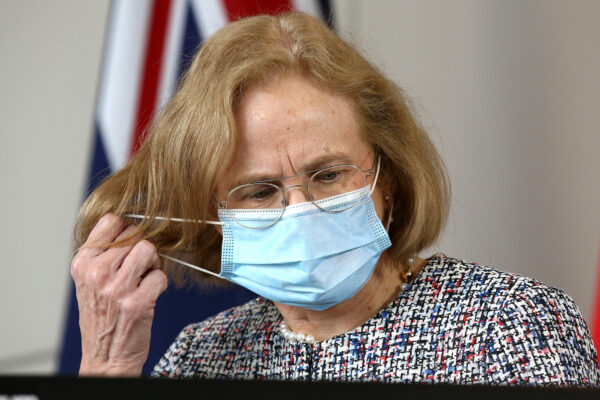 Exceptions are for those with an appointment to get vaccinated, the chief health officer said. She also encouraged residents to consider the AstraZeneca jab by talking with their GP.
"Don't wait until there is a significant outbreak—act now," she said.
Yarrabah is the only First Nations community going into lockdown, due to its proximity to Cairns. This is despite travellers from other Cape York Aboriginal communities visiting Cairns over the last 10 days.
For those First Nations people who have been in Cairns and returned to their communities in Cape York and the Torres Strait Islands since July 29, Young urged them to be "particularly cautious" and get tested even if experiencing the slightest of symptoms.
Lockdown Rules
From 4 p.m. on Aug. 8 to Aug. 11, residents in Cairns and Yarrabah are subject to stay-at-home orders.
Queensland Health said in a statement that residents can only leave home for:
obtaining essential goods or services within 10 kilometres, including healthcare
exercising in your local area
attending essential work or school, and childcare for the children of essential workers or vulnerable children
assisting vulnerable persons
obtaining a COVID-19 test or vaccination
Other restrictions include:
people may also leave for essential work that can't be done from home
only two visitors are allowed to your residence (excluding volunteers and workers), unless providing support to a vulnerable person
Masks must be worn at all times when out of the home unless you have a lawful reason not to. This includes when exercising, but Young said they can be removed when the exercises cause you to puff and pant.
Masks must be worn at:
shopping centres and supermarkets
hospitals and aged care facilities, if permitted to visit
indoor workplaces (where safe to wear a mask and you can't physically distance)
public transport, taxis, and rideshare, and waiting places or queues for this transport, and
airports and travelling on planes.
Children under 12, those with documented medical exceptions, and some workplaces where it is designated unsafe to do so are except from the mandatory mask rule. Masks may also be removed when sitting down socially distanced to eat and drink, and for employment purposes, Queensland Health stated in a press release.
Non-essential businesses have been told they will not be allowed to operate.
"Cinemas, entertainment and recreation venues, hairdressers, beauty and personal care services, gyms and places of worship will all close. Childcare centres will remain open for children of essential workers," the statement reads.
"Restaurants and cafes can provide takeaway or home delivery services only."
Funerals and weddings have been limited to 20 people.