Two retired English professors who married 50 years ago took part in a commemorative photoshoot after being approached by their neighbor, a photographer. The result was a stunning series of portraits and a testament to love and longevity.
Master portrait artist Marla Michele Must, 53, who lives in the Metro Detroit area, has had her studio for 10 years. Jane and Bob Eberwein have lived across the street for the last 50 years.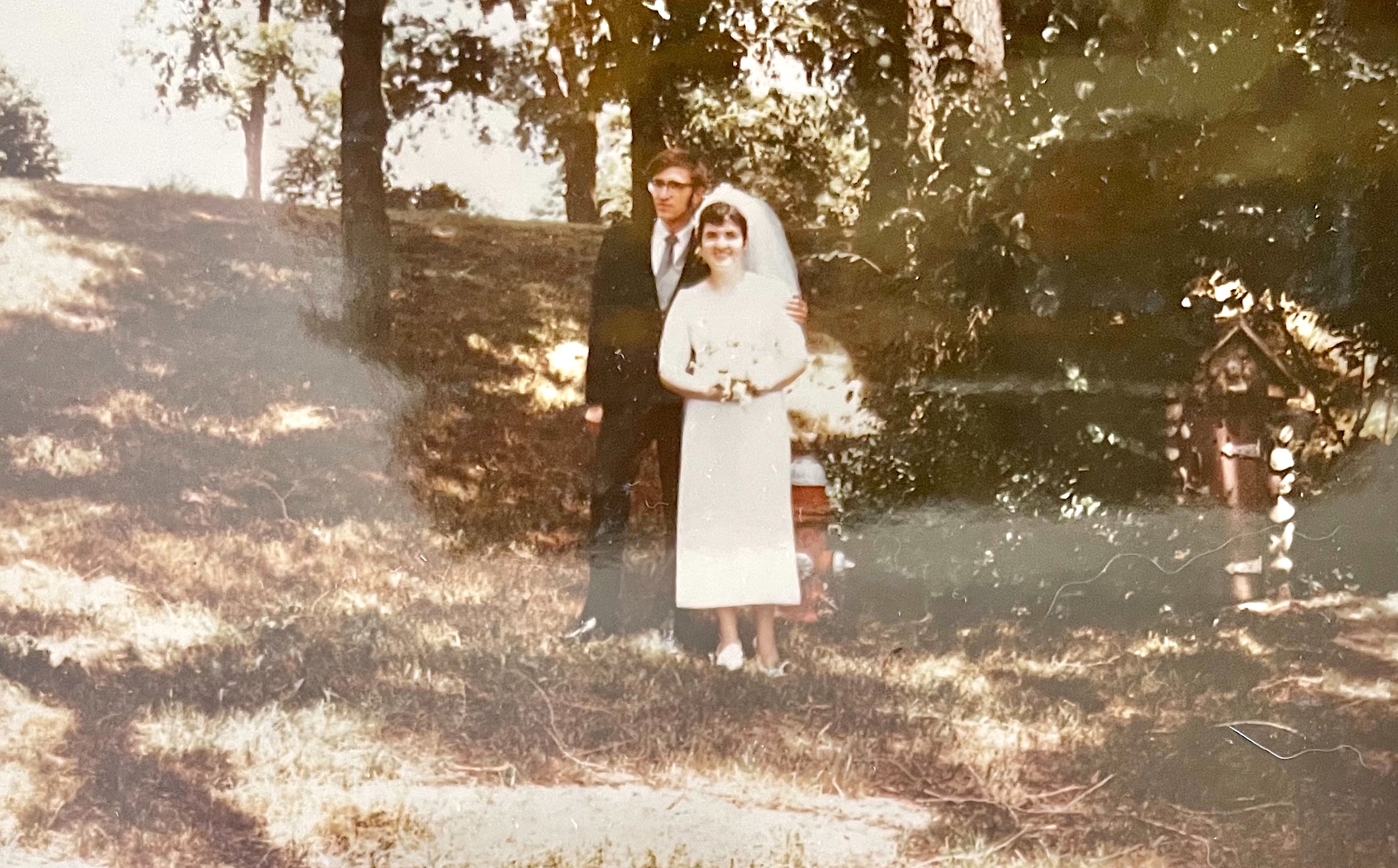 "I love to capture the relationships between people," Must, who usually works with families and high school seniors, told The Epoch Times.
Over the years, Must has watched Jane and Bob walking around the neighborhood arm in arm from her window, caring for each other. She said, "They're so loving together, it is just so beautiful to watch them."
Both former professors at the English faculty at Oakland University, Michigan, were introduced on campus in 1969, where their romance blossomed. Bob even remembers the outfit Jane was wearing on the day they met: a short, two-piece white outfit.
They married on July 10, 1971.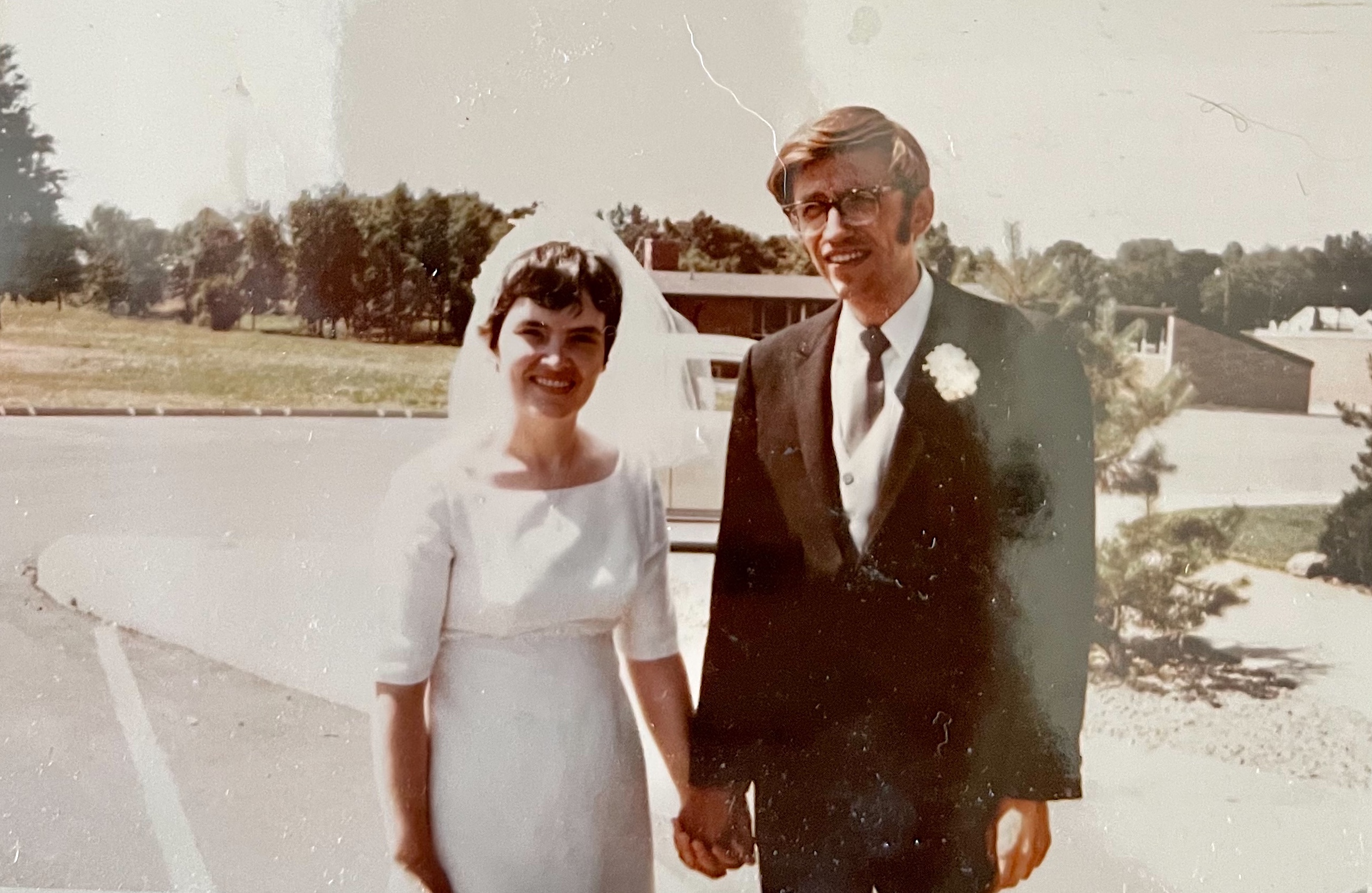 Over the years, the married couple's relationship has grown strong and they enjoy doing a lot of things together.
"We've been in the habit of getting out for walks several times of day, although physical limitations have cut back lately on mileage," the Eberweins shared in a media statement. They also love socializing, gardening, and talking about their cats; and they regularly attend Sunday Mass at Holy Name Church.
Before the pandemic hit last year, Must met the couple on one of their walks and asked how long they'd been married. When they told her their next anniversary would be their 50th, Must had the idea to celebrate the milestone with a portrait session.
Jane and Bob loved the idea. The early months of the pandemic put pause to their plans, but as restrictions lifted, Must floated the idea again.

"We talked about what they would wear and I had the idea to ask Jane if she still had her wedding dress," Must said. Luckily Jane still did have it, along with the veil.
While Jane liked the idea, she also found that dress still fitted her, which she says added to the "joy of the celebration." Meanwhile, Bob wore a blue suit; and his wife described him as "very, very handsome."
The day of the portrait session was extremely hot. However, Must chose her spot cautiously, mindful of the couple's needs and Bob's use of a cane. Jane had always admired Must's hydrangeas, so the photographer bought her a bouquet for the photoshoot.
"The rest was just magic," Must said. "It was so easy and natural to work with them because of the love they have for each other. All I had to say was, 'Look at each other,' and they would look at each other and they would light up."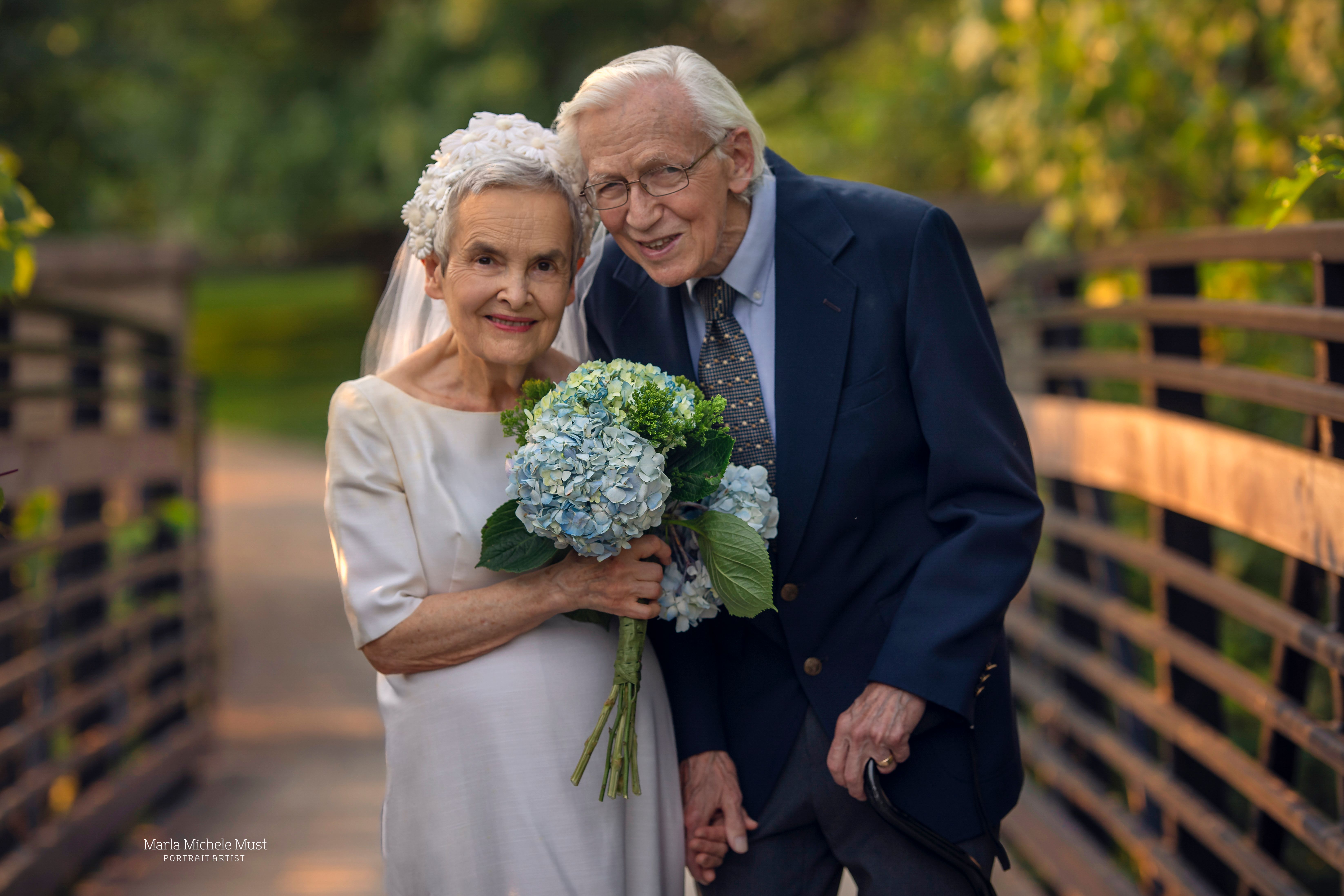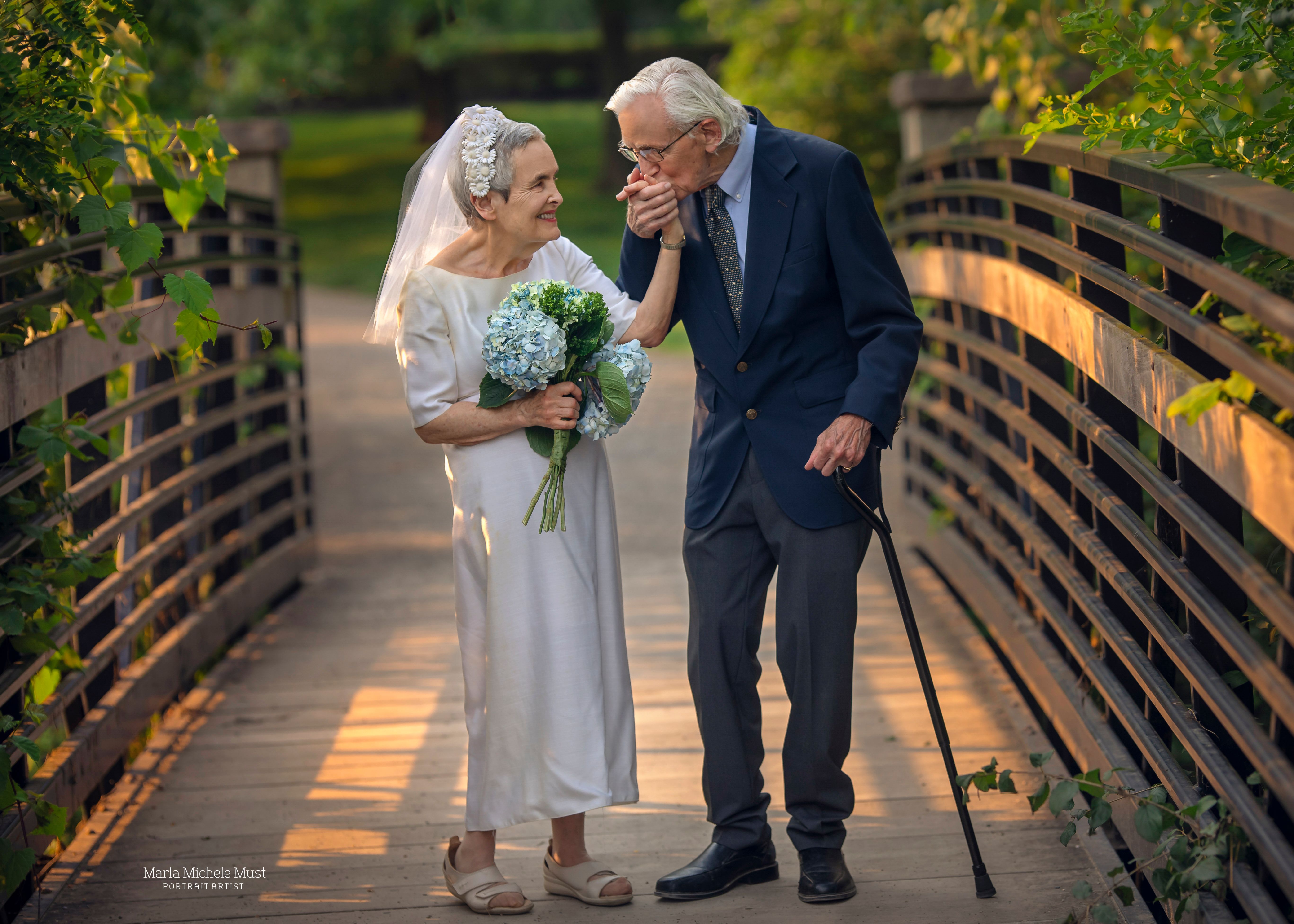 During the session, several passersby stopped to congratulate the Eberweins on reaching their milestone anniversary.
Must shared a series of photos from the shoot on Instagram, with a nod to the couple's academic history, captioned, "It appears English is truly a romance language."
The Eberweins were delighted with the series. For Jane, who was thrilled that Must captured her husband's natural smile, the photos "reinforce the sense that much remains the same as in 1971, despite the many challenges any couple would face over half a century."
"Longevity and luck play bigger roles than we might like to think," Jane said. "Friendship matters, too; we think of our romance as a friendship that caught fire."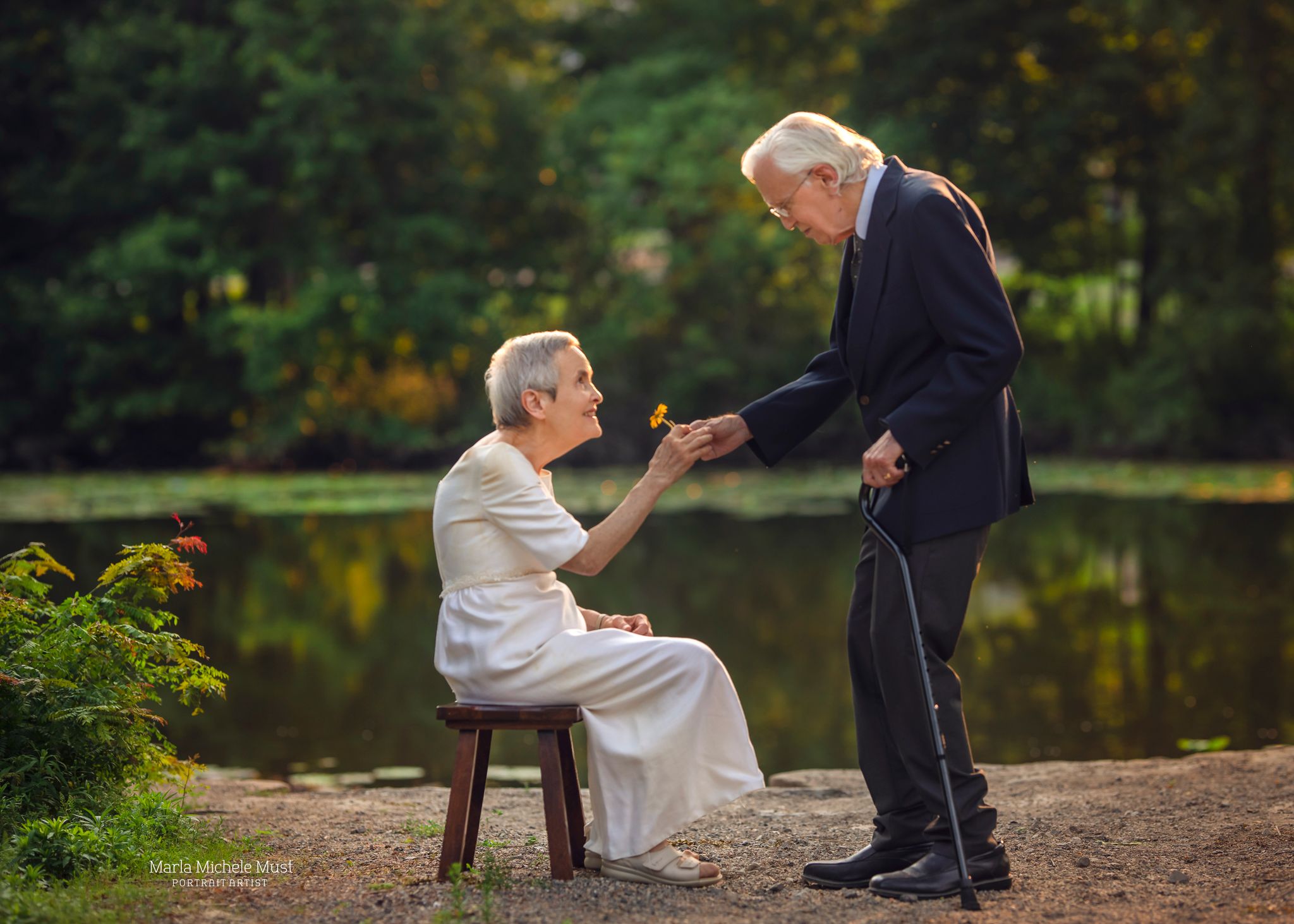 As Catholics, the couple revere marriage as a sacrament. Jane believes that reciprocal trust is at the heart of a long-lasting partnership. For Bob, it's "continuing to be in love."
Inspired by Jane and Bob, Must now wants to expand her repertoire to include others with unique stories to tell. "I would like people to go to my website, send me a message in a few sentences, and let me know what their special, enchanted story is for an opportunity for me to capture and feature them," she explained to The Epoch Times.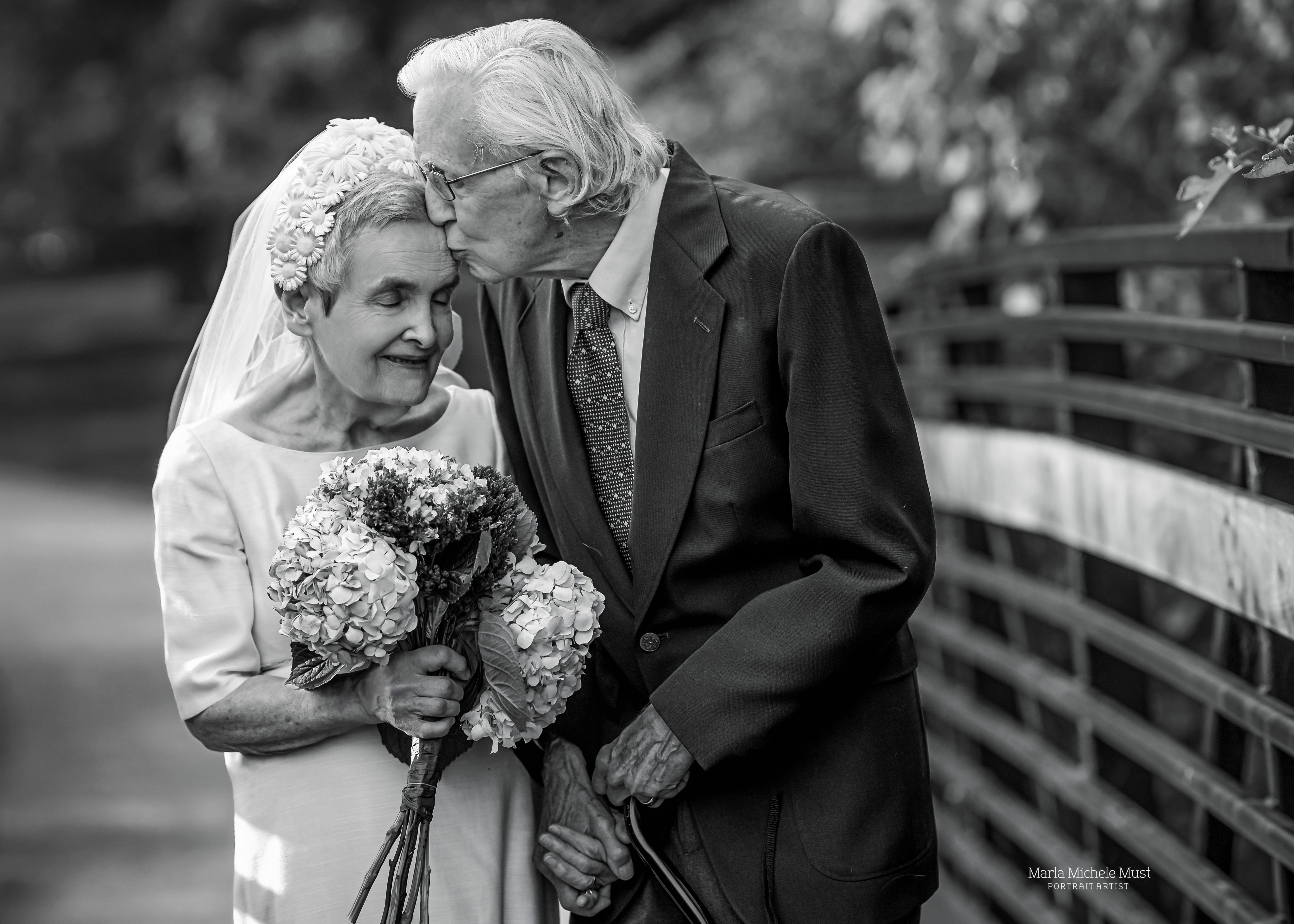 From anniversaries to adoptions, to military reunions, to overcoming adversity, the photographer hopes to connect with people from all walks of life. "This is such a beautiful, rewarding work and it really feeds my soul," she said.
Share your stories with us at emg.inspired@epochtimes.com, and continue to get your daily dose of inspiration by signing up for the Epoch Inspired newsletter at TheEpochTimes.com/newsletter

Louise Bevan is a writer, born and raised in London, England. She covers inspiring news and human interest stories.