What started as a little girl's birthday ruined by a domestic dispute turned into a memorable bash with three unlikely guests.
Ogden police officer Katelyn Abrego was filling out a report when she and her partner Jared Nielsen got a call of a disturbance on the north side of town.
They responded and arrived at the residence to find two adult sisters in a heated conflict. After separating them, during the subsequent investigation, the officers learned the family's young girl was celebrating her eighth birthday. The daughter confirmed it, and the dispute had put a real damper on that.
"That didn't exactly sit well with us that she wasn't having a traditional birthday party," Officer Abrego told The Epoch Times. "Her mom explained she wasn't able to provide her a cake or anything that day, the day of her birthday, and then on top of it, this dispute happened."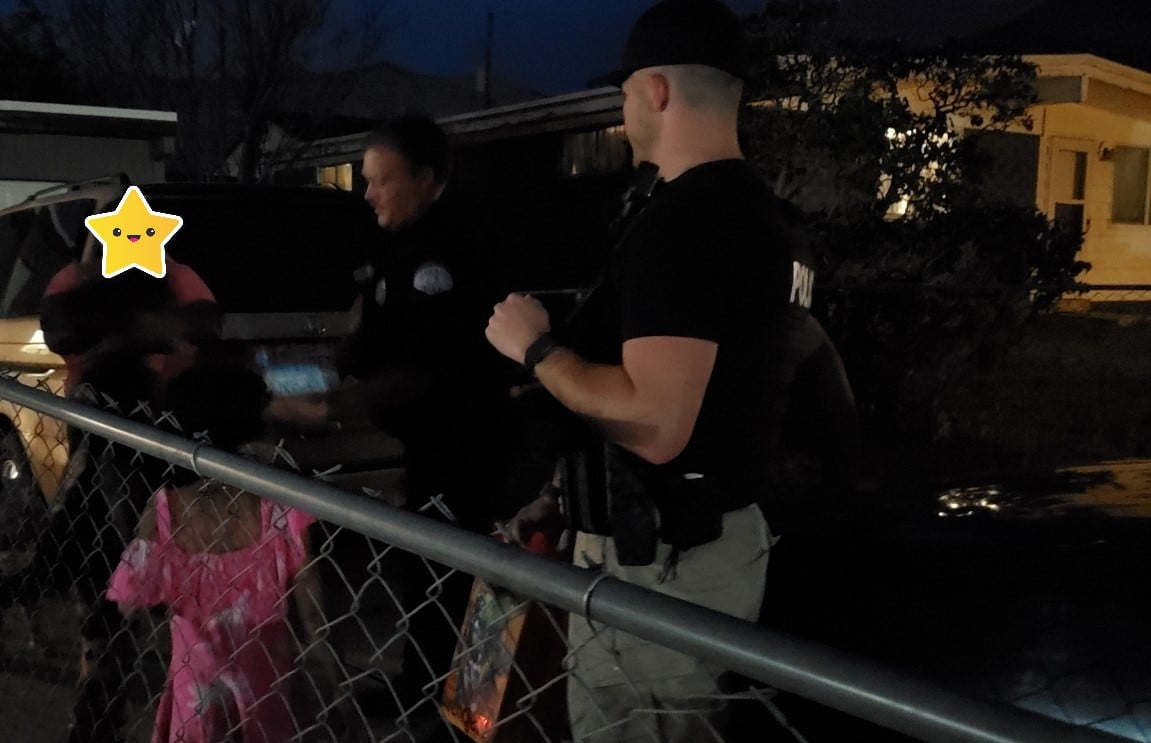 The officers decided to help her celebrate her eighth birthday, and called up a colleague, Officer Joseph Wilson, and asked if he would drop by the store to pick up a few things.
"He stopped off at a Walmart and picked up a cake for her," Officer Abrego said.
On Officer Wilson's arrival, Abrego snapped a few photos as they lit candles and presented the cake to the little girl and her family outside their home.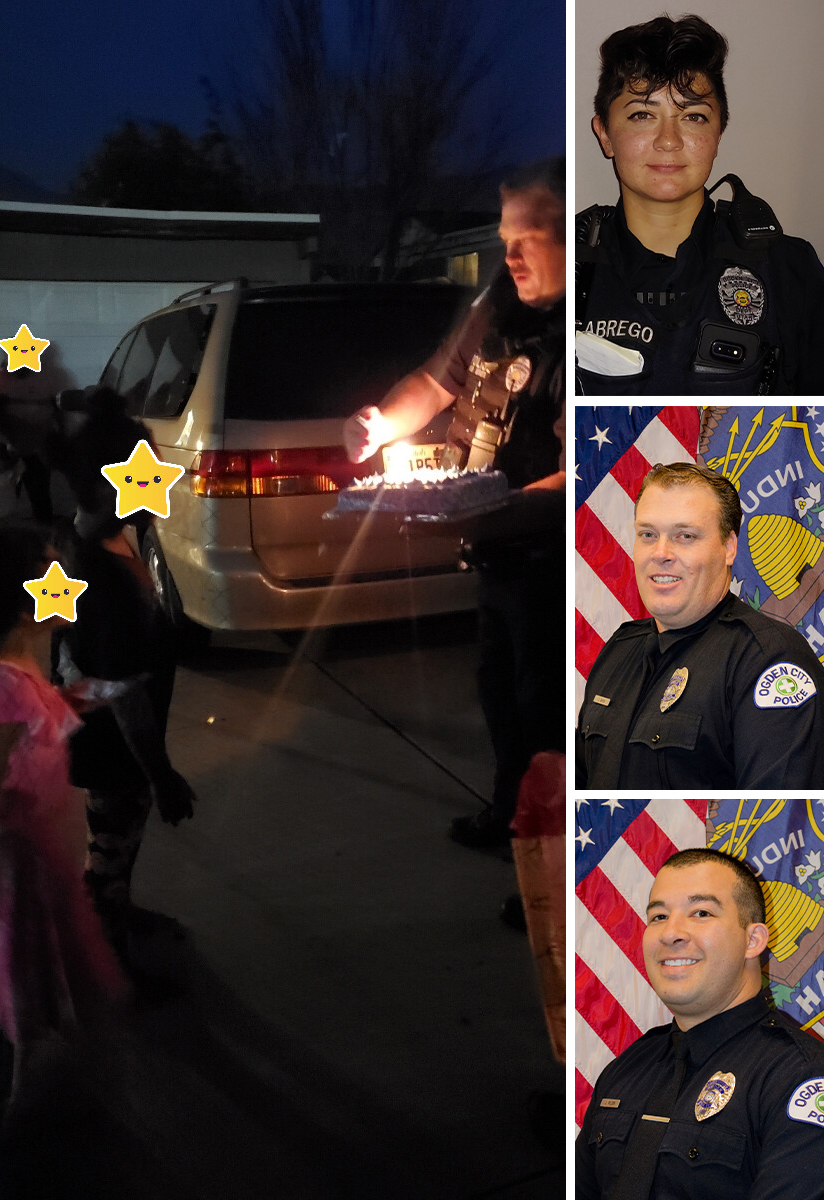 "We began singing Happy Birthday to the girl. She was very happy, she was ecstatic," Abrego said, adding that the family was "very grateful."
After making the most of an unfortunate situation, and helping resolve the dispute, the Ogden Police Department posted Abrego's photos on their Facebook page and shared a message, captioning:
"During their investigation, they found out that it was the birthday of an 8-year-old girl … Joseph Wilson who dropped everything, went to the store, purchased a cake, and a gift for the child and presented them to her. The Officers then proceeded to hold an impromptu birthday party for the girl. Our officers love our community and we love our officers!"
The post went viral, garnering 5,700 likes with hundreds of positive comments like, "That was so kind. Child will never forget the Officers making her birthday special!!"
The three officers attracted viral attention for their actions that day. Yet many good deeds performed in the regular day-in-day-out go unseen—and unrecognized, the police department told The Epoch Times. Such instances are not the exception.
"It's not highly unusual … whether it was a birthday, maybe it was something that happened on Christmas that ruined a family's Christmas, there's a myriad of various things," they said. "Law enforcement today is a little bit more open with those things because of social media, and so there's a lot of those things that just don't get reported.
"Officers are doing a lot of these things regularly, and its just that either the story just doesn't get carried, or the message doesn't get out there.
"Especially with Ogden Police Department, this isn't an extremely rare anomaly."
Share your stories with us at emg.inspired@epochtimes.com, and continue to get your daily dose of inspiration by signing up for the Epoch Inspired newsletter at TheEpochTimes.com/newsletter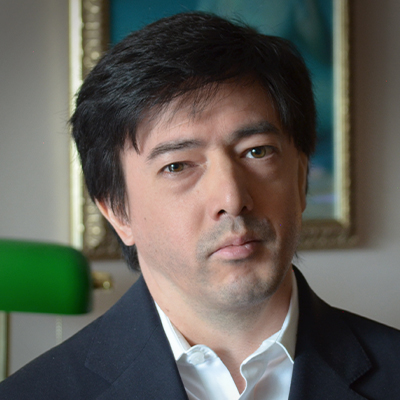 Michael Wing
Editor and Writer
Michael Wing is a writer and editor based in Calgary, Canada, where he was born and educated in the arts. He writes mainly on culture, human interest, and trending news.