U.S. drug regulators will decide whether to greenlight booster doses of Pfizer's COVID-19 vaccine for all Americans 16 or older without convening its expert vaccine advisory panel, the Food and Drug Administration (FDA) confirmed to The Epoch Times on Wednesday.
FDA's acting head and other top Biden administration officials said earlier this year that booster doses should be given to all because of waning vaccine efficacy against the virus that causes COVID-19.
But the advisory panel recommended boosters only for certain groups, arguing the data did not support widespread second and third doses.
That panel, though, won't get a chance to weigh in as regulators consider Pfizer's Nov. 9 request.
"The FDA does not plan to hold a meeting of the Vaccines and Related Biological Products Advisory Committee (VRBPAC) on Pfizer's request to amend their emergency use authorization to include the use of a single booster dose for all individuals 18 years of age and older," an agency spokeswoman told The Epoch Times in an email.
"The agency has previously convened the VRBPAC for extensive discussions regarding the use of boosters for COVID-19 vaccines and, after review of the request, we have concluded that it does not raise questions that would benefit from additional discussion by the members of the committee."
Dr. Paul Offit, who directs the Vaccine Education Center at Children's Hospital of Philadelphia, sits on the advisory panel.
He disagreed with the FDA's decision to forgo hearing from members.
"I think it would have been of value for the public to hear an open discussion about the need for boosters. I wish we had had the chance to discuss this," Offit told The Epoch Times in an email.
Two other members, Dr. Michael Kurilla and Dr. Steven Pergam, declined to comment.
Offit and many of the other scientists on the panel in September expressed skepticism over the push to boost healthy, younger people, and voted against advising the FDA to clear an additional Pfizer shot for everybody 16 or older.
The panel did recommend letting everybody 65 or older and certain younger persons get a third jab, and later recommended allowing extra Moderna and Johnson & Johnson shots. The FDA took up each recommendation.

Pfizer asserted in its fresh request that clinical trial data showing its booster increased efficacy against infection underlined the need for wider authorization.
All three vaccines in the United States have dropped in effectiveness against infection over time, studies show, with smaller drops in effectiveness against severe disease. That motivated health officials to back boosters.
Dr. Anthony Fauci, director of the National Institute of Allergy and Infectious Diseases, argued this week that making booster doses available more widely would help drive the CCP (Chinese Communist Party) virus to endemic levels.
"Look what other countries are doing now about adopting a booster campaign virtually for everybody," Fauci said during a conference. "I think if we do that, and we do it in earnest, I think by the spring [of 2022] we can have pretty good control of this."
A growing number of states have also been telling residents that they can get a booster as long as six months has elapsed since their primary series if they received a Pfizer or Moderna jab or two months has gone by if they got a Johnson & Johnson vaccine.
New York City, Arkansas, and West Virginia have followed New Mexico, Colorado, and California in issuing the recommendations.
"Everybody should get the booster after six months. The data is incredibly clear that it increases your personal protection level," Colorado Gov. Jared Polis said on CBS over the weekend.
The FDA declined to give a timeline for the decision on Pfizer's request.
"While the FDA cannot predict how long its evaluation of the data and information will take, the agency will review the request as expeditiously as possible," the spokeswoman said.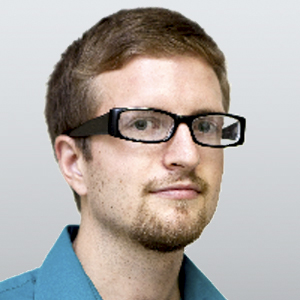 Follow
Zachary Stieber covers U.S. news, including politics and court cases. He started at The Epoch Times as a New York City metro reporter.